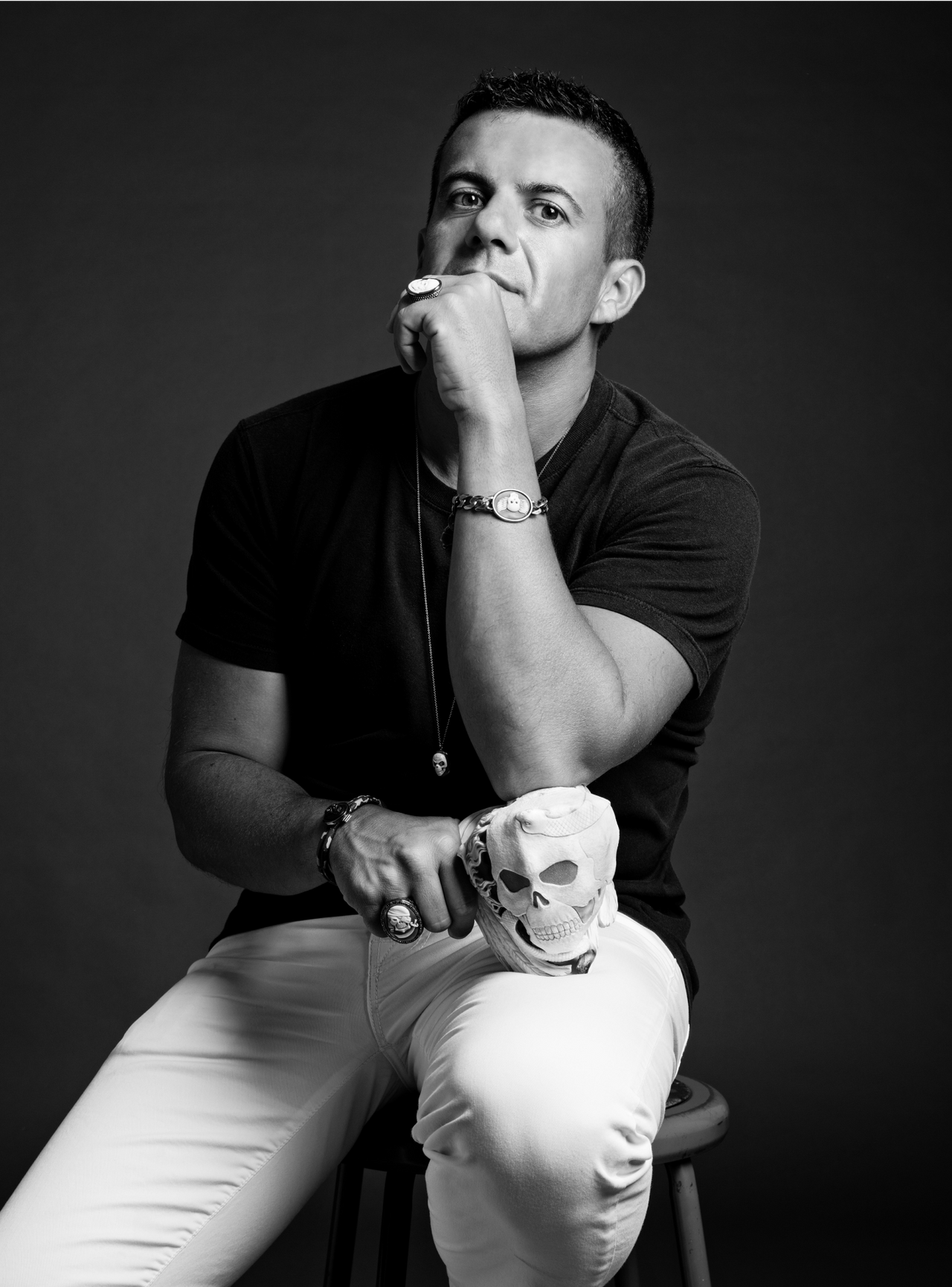 ABOUT AMEDEO
Amedeo Scognamiglio
Amedeo has got jewelry in his DNA: At 14 years old he learned the art of carving Cameos in his father's company, M+M SCOGNAMIGLIO, continuing an artistic tradition dating back to the early 1800s, in his hometown of Torre del Greco.
At 29 years old, Amedeo and his childhood friend Roberto Faraone Mennella, launched the fine jewelry collection FARAONE MENNELLA by RFMAS, one of the most celebrated luxury brands in the world today.
In 2006, the opening of AMEDEO, a Boutique on the chic Upper East Side in NYC, dedicated to the Designer's unusual vision of Cameos, shortly followed by another opening in Capri, Italy. The collection of the designer's modern take on this heritage craft has been exhibited in the most iconic boutiques of the world, such as Bergdorf Goodman, Barneys, NeimanMarcus, DoverStreetMarket, Harrods, LuisaViaRoma and online on Net-a-porter and ModaOperandi.
Amedeo Scognamiglio has modernized the classic Cameos, making them glamorous and trendy, appealing to the die-hard fashionistas from Paris, NYC, London and Moscow. His one-of-a-kind pieces appeared on the pages of Vogue America, Vogue Paris, Vogue Italia, Elle, New York Times, W Magazine, V Magazine, Town and Country, Style.com, Departures; and have been worn by celebrities like Rihanna, Sarah Jessica Parker, Meryl Streep, Spike Lee among many others.
Amedeo's design philosophy aims at an extremely contemporary approach to the ancient art of cameo making, through alternative materials, unexpected ideas and smile-triggering designs.