"MEDUSA AND PERSEUS"
Open media in modal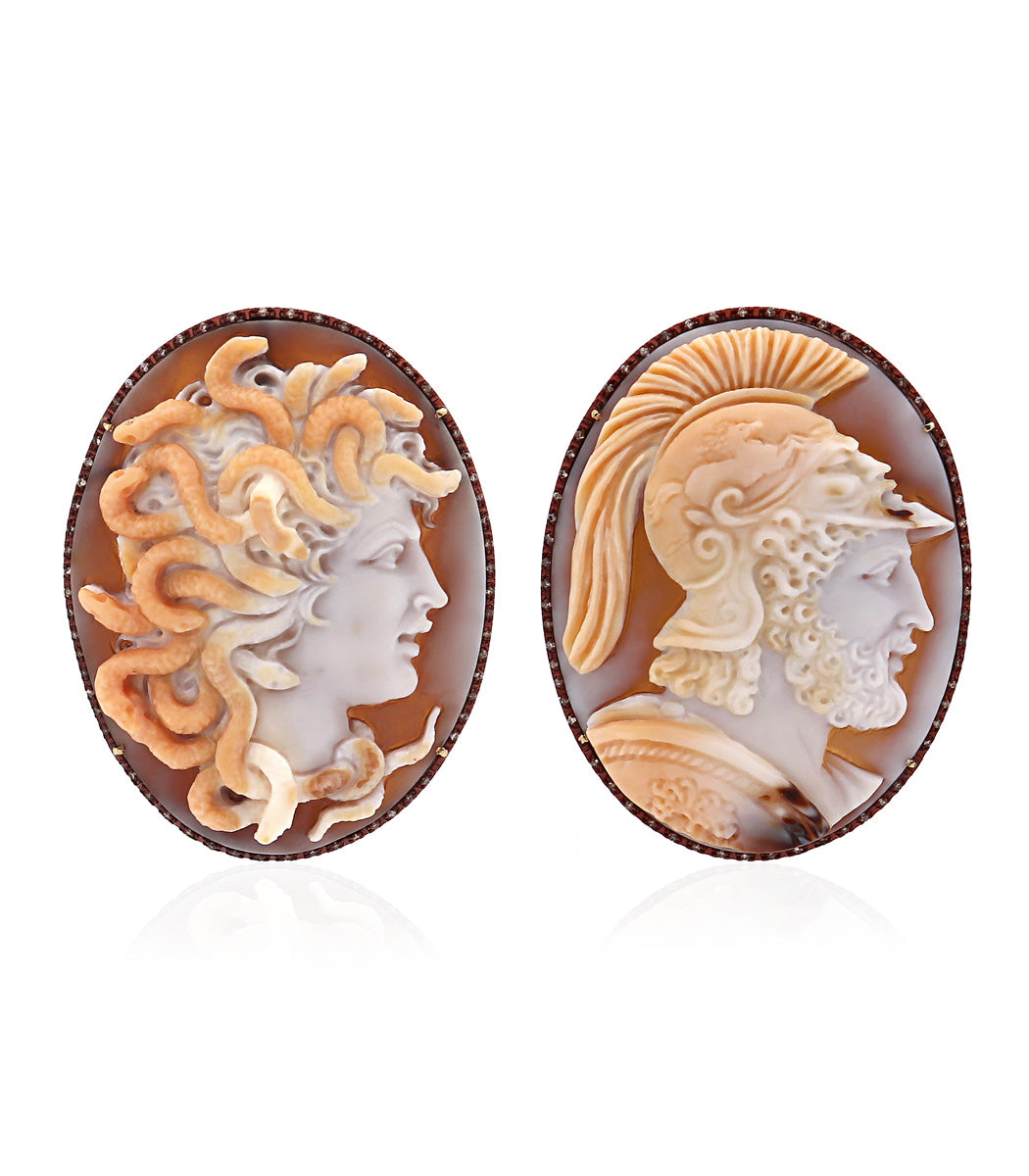 Open media in modal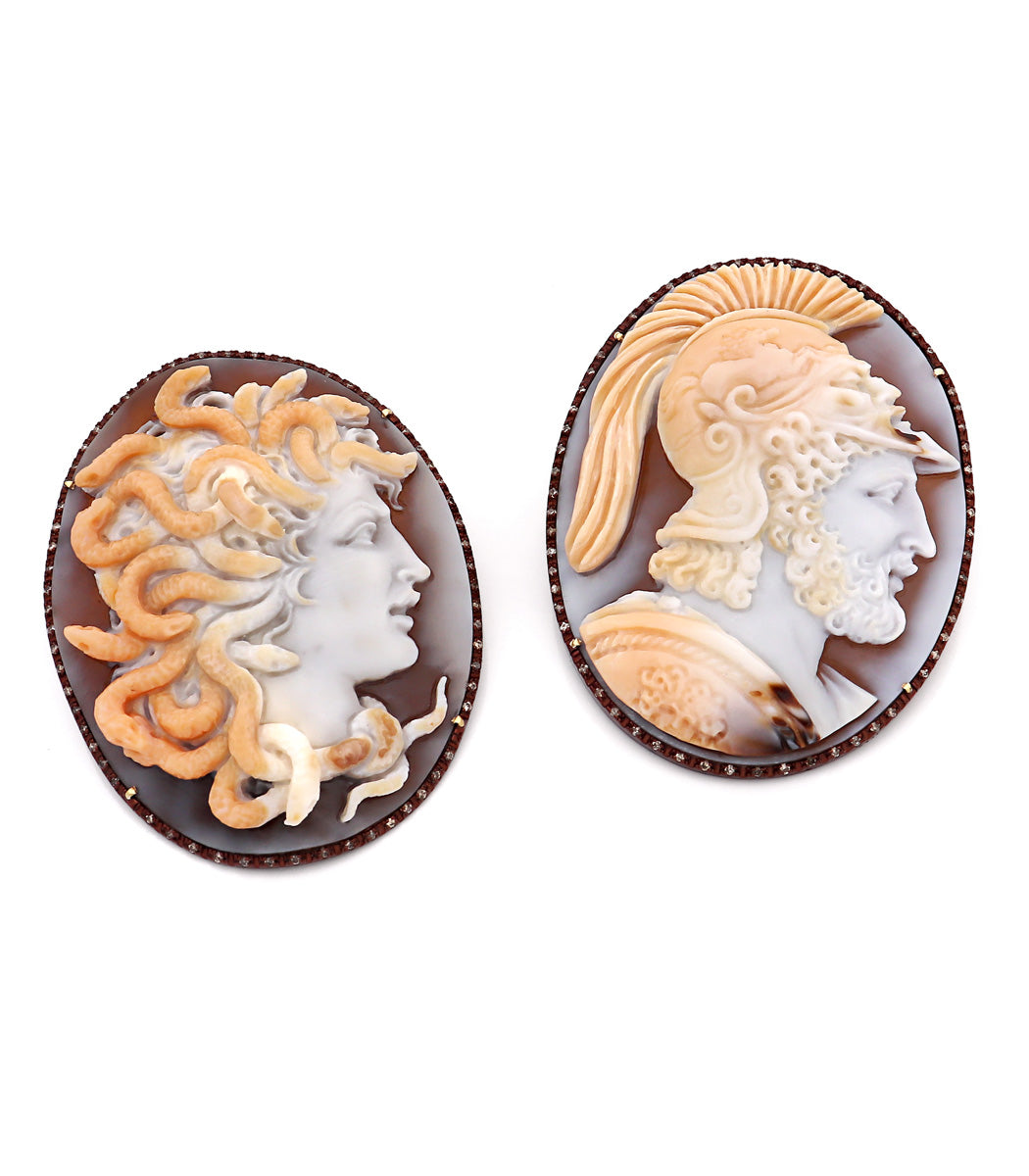 Open media in modal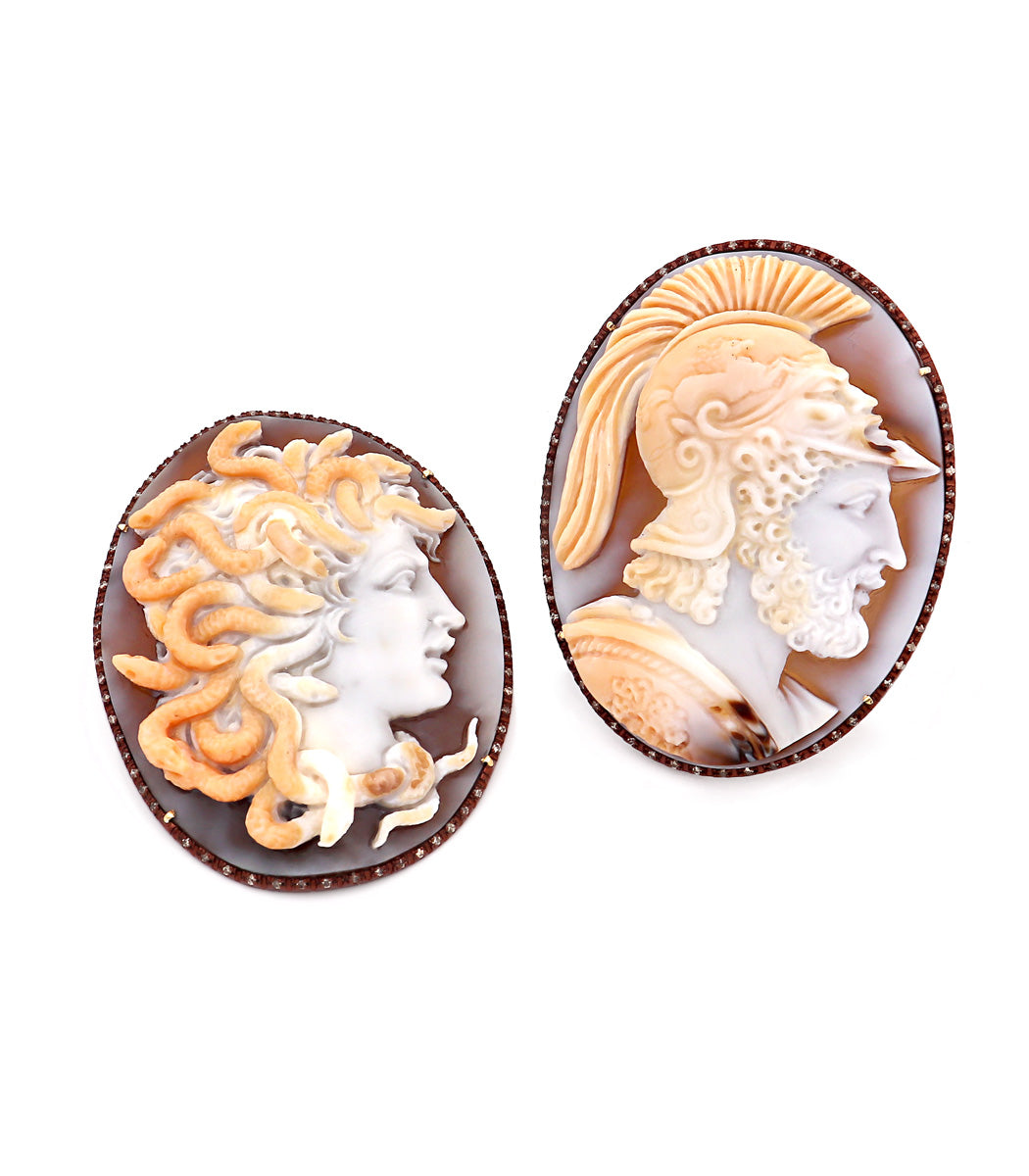 Open media in modal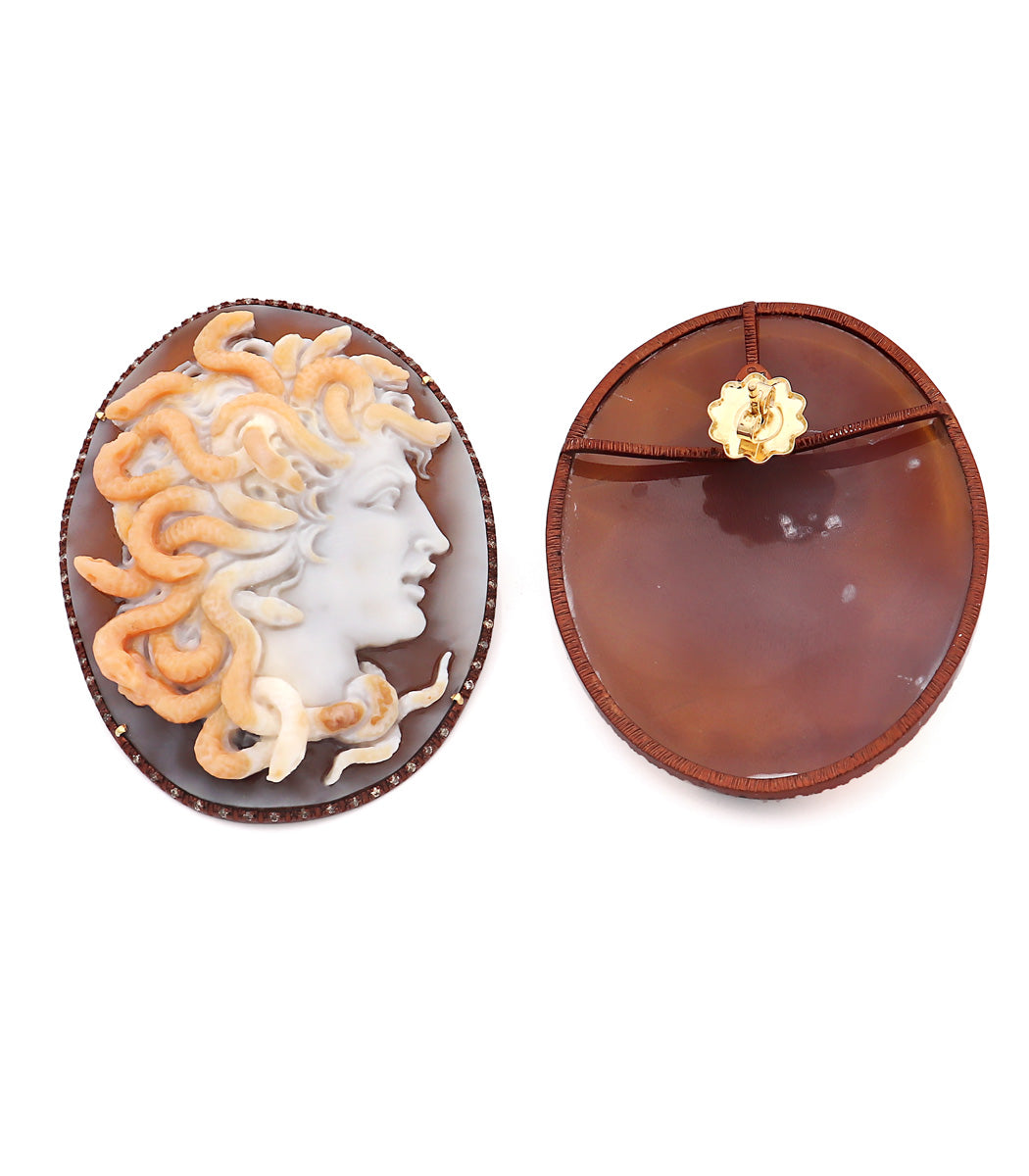 Description

PRICES ARE NOT INCLUSIVE OF TAXES

Cameo

 

: 60mm Sardonyx shell cameos earrings, hand-carved

Stones: 

brown diamonds 0.84 ct

Country of Origin

 

: Italy

PERSEUS: In Greek mythology, Perseus is the legendary founder of Mycenae and of the Perseid dynasty. He beheaded the Gorgon Medusa for Polydectes and saved Andromeda from the sea monster Cetus. He was the son of Zeus and the mortal Danaë, as well as the half-brother and great-grandfather of Heracles.

MEDUSA: In Greek mythology, Medusa also called Gorgon, was one of the three monstrous Gorgons, generally described as winged human females with living venomous snakes in place of hair. Those who gazed into her eyes would turn to stone. Most sources describe her as the daughter of Phorcys and Ceto, although the author Hyginus makes her the daughter of Gorgon and Ceto. Medusa was beheaded by the Greek hero Perseus, who thereafter used her head, which retained its ability to turn onlookers to stone, as a weapon until he gave it to the goddess Athena to place on her shield. In classical antiquity the image of the head of Medusa appeared in the evil-averting device known as the Gorgoneion.
Ask for this product

For additional information or for a personal consultation.

Contact us