"THOR" - WHITE
Open media in modal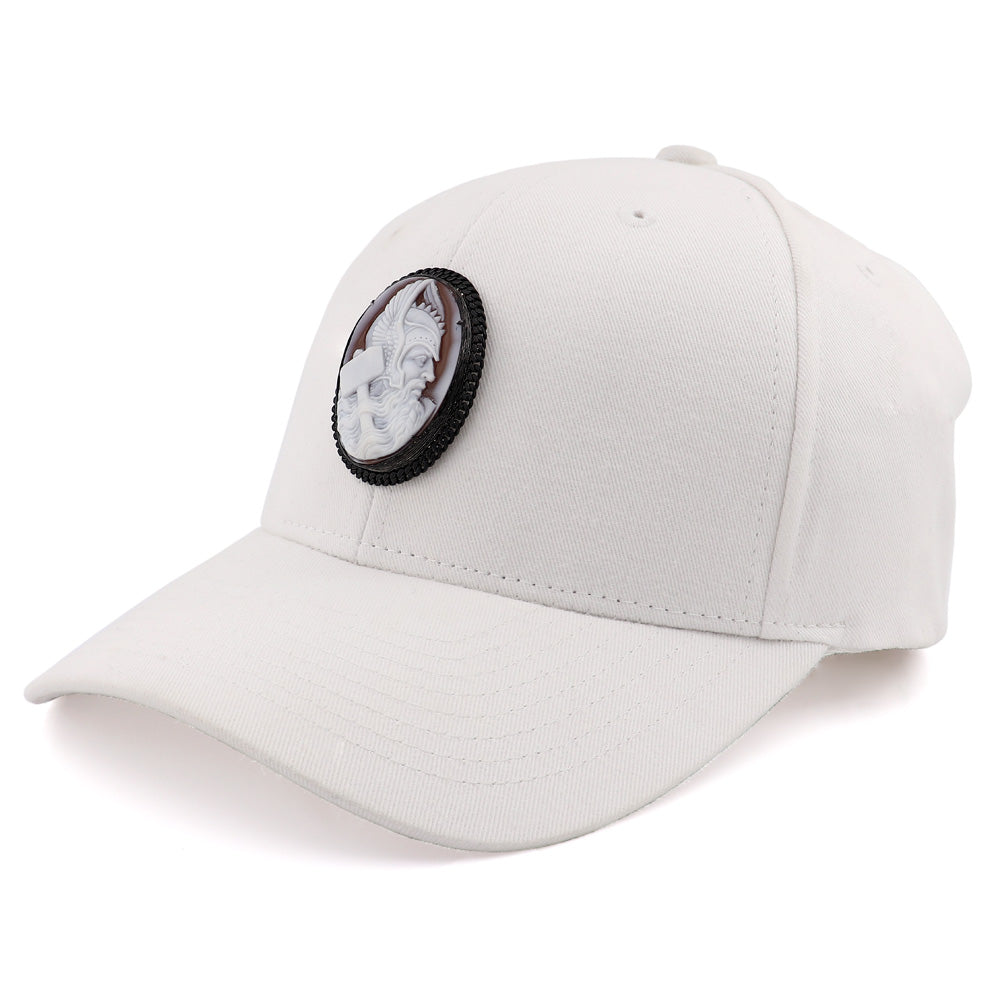 Open media in modal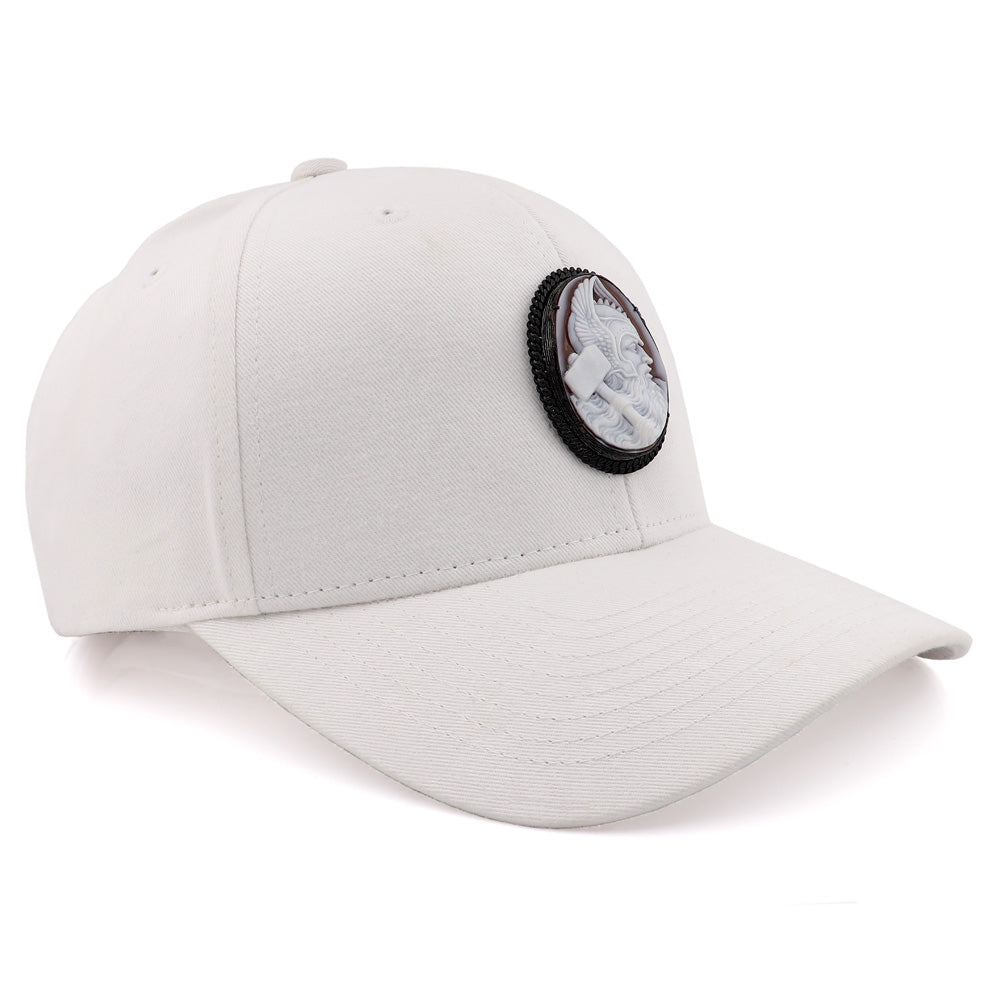 Open media in modal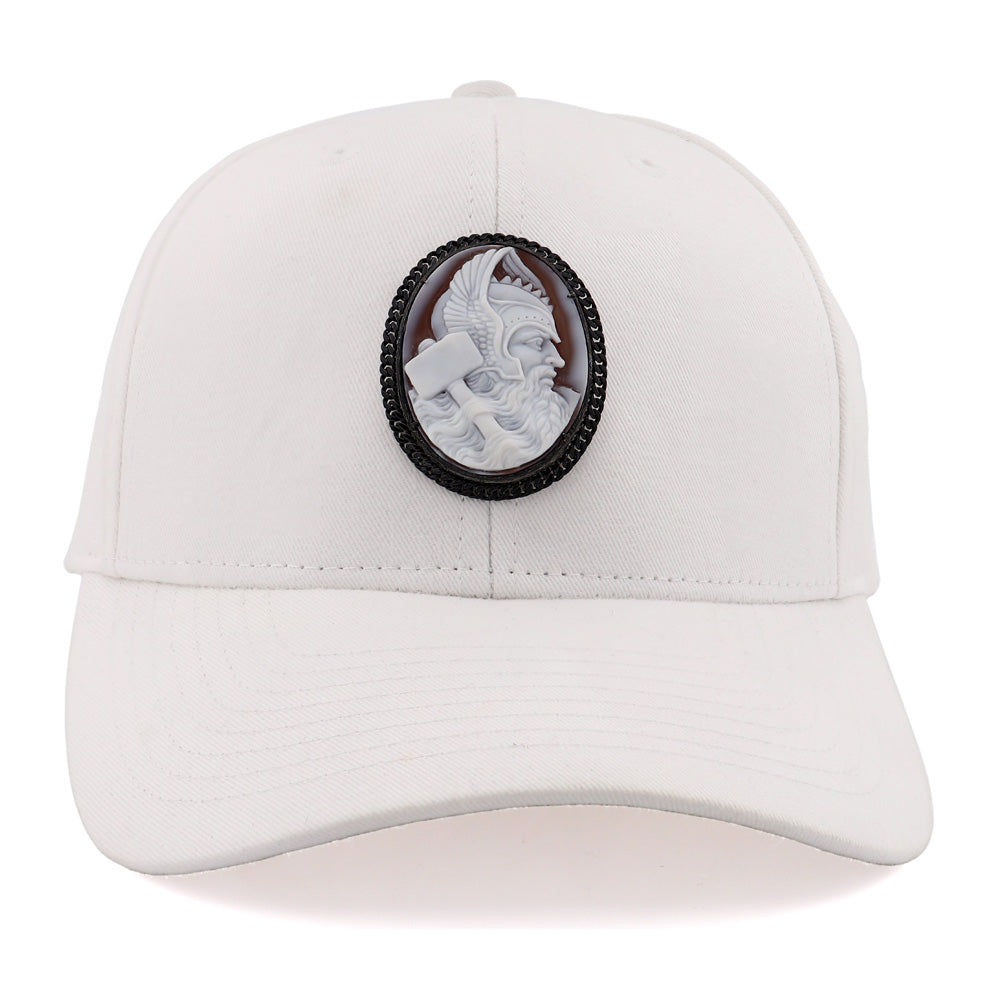 Description

PRICES ARE NOT INCLUSIVE OF TAXES

Cameo : 45mm sardonyx shell cameo hand-carved
Metal : sterling silver
Cap : Cotton
Country of Origin : Italy

In Germanic mythology, Thor is a hammer-wielding god associated with lightning, thunder, storms, sacred groves and trees, strength, the protection of mankind and also hallowing and fertility. Besides Old Norse Þórr, extensions of the god occur in Old English as Þunor and in Old High German as Donar. All forms of the deity stem from a Common Germanic * Þunraz (meaning 'thunder').
Thor is a prominently mentioned god throughout the recorded history of the Germanic peoples, from the Roman occupation of regions of Germany, to the Germanic expansions of the Migration Period, to his high popularity during the Viking Age, when, in the face of the process of the Christianization of Scandinavia, emblems of his hammer, Mjölnir, were worn and Norse pagan personal names containing the name of the god bear witness to his popularity.
Ask for this product

For additional information or for a personal consultation.

Contact us